Issue
Blocked from filling out the Partner Payout Program form.
Environment
Developer Dashboard
Partner Payout Program
Answer
If you encounter this error, it is likely you deleted an older developer account associated with the same email address used on your existing developer account.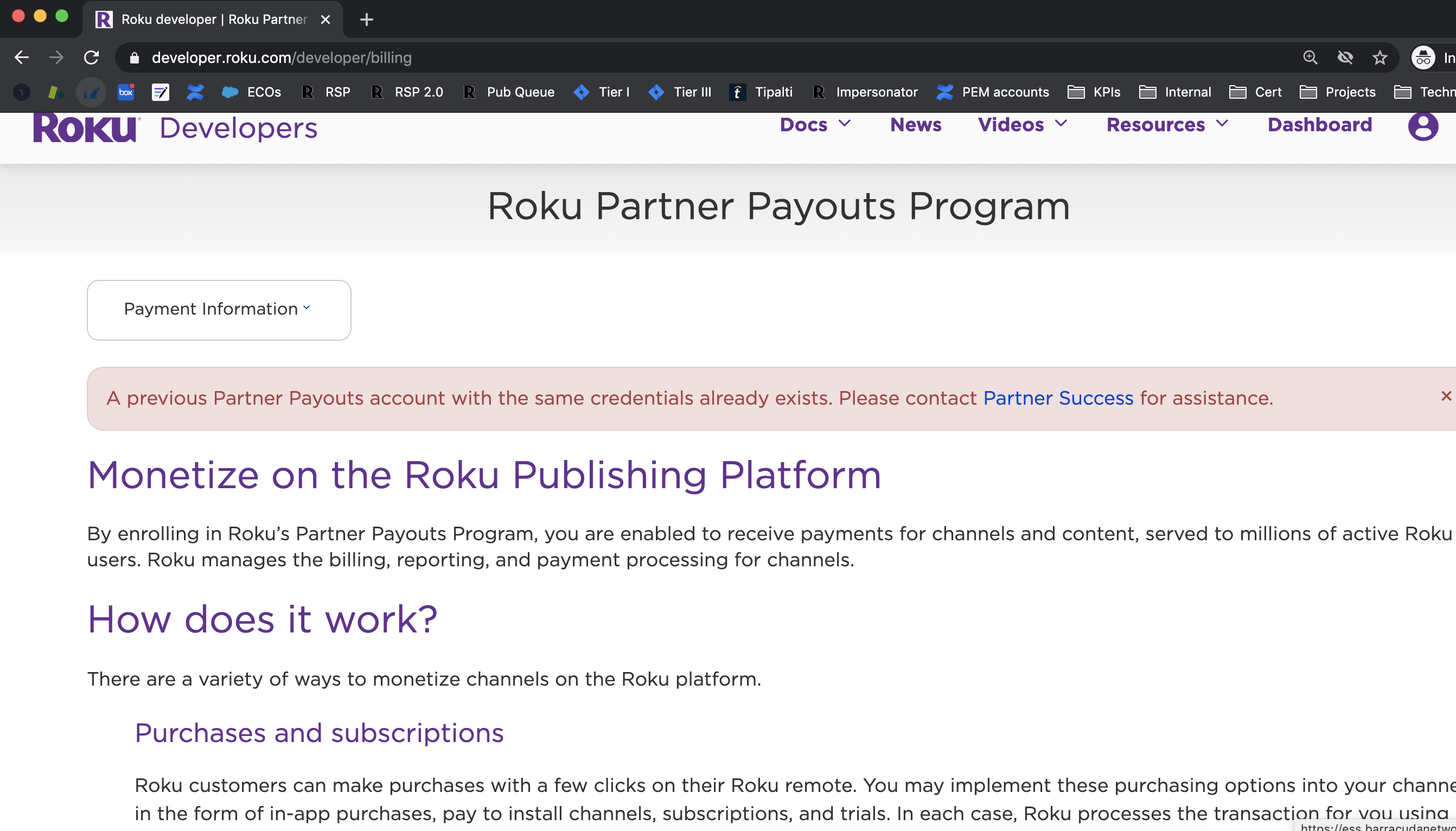 Please contact Partner Success when you see this error and we will delete the duplicate record in our billing system.