Issue
Push notifications should have been sent, but push notifications were paused under Web API Settings.
Environment
SDK
Roku Pay
Developer Dashboard > Web API Settings
Answer
No. Once push notifications are un-paused, notifications will begin sending again, but any notifications from the pause period will not be sent retroactively.
To un-pause push notifications, uncheck "Stop sending billing notifications" under Web API Settings.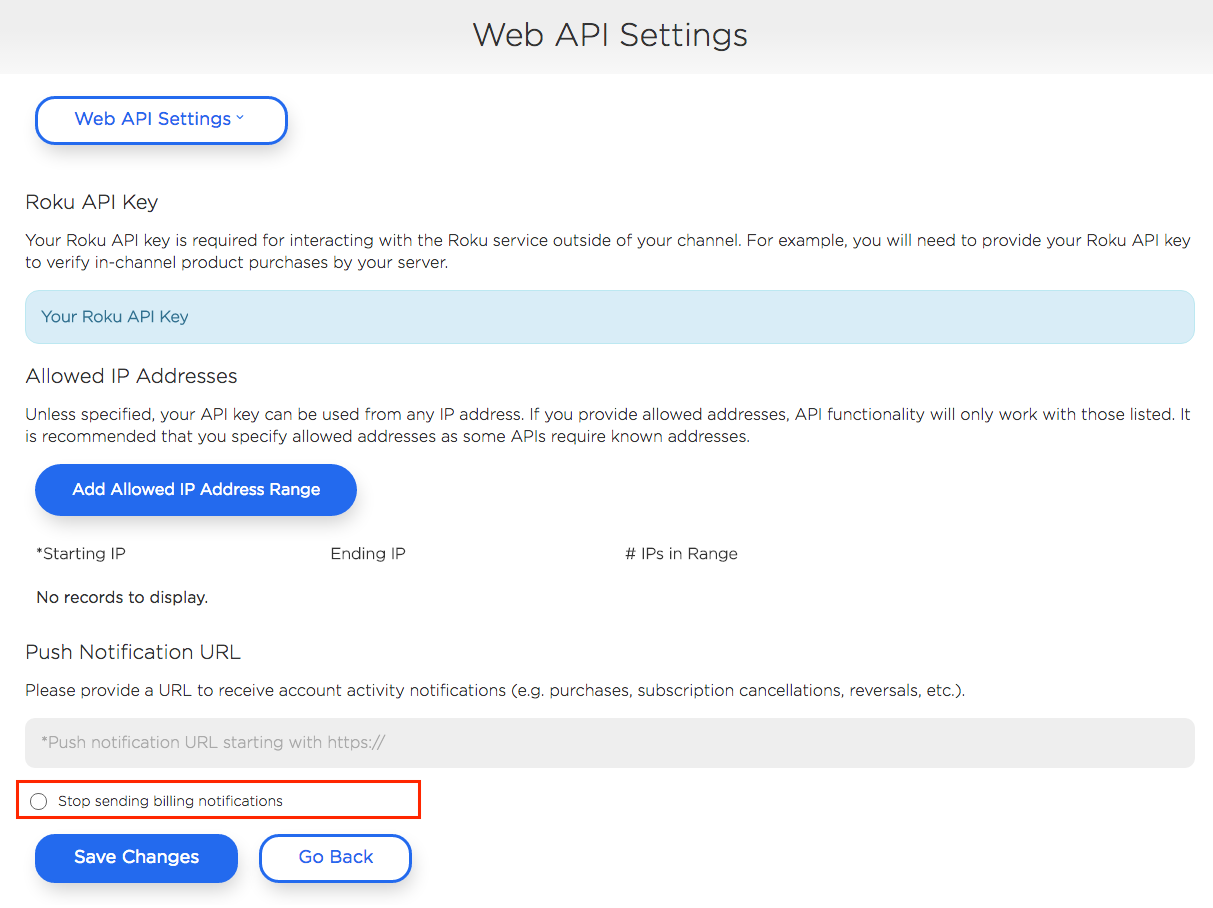 Additional Resources